Vintage Collectibles Auction

Vintage Collectibles Auction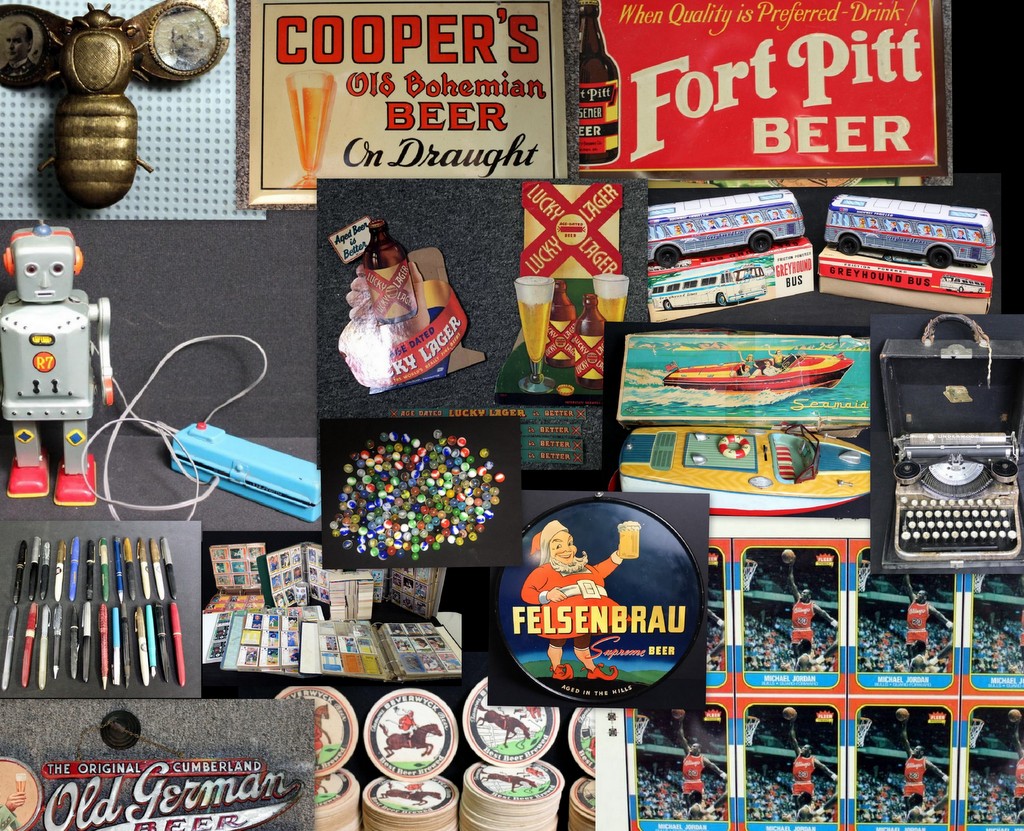 Goldfinch Auctions Collectibles Sale
39 Stangl Road, Flemington, NJ
March 11, 2018
2:15pm (EDT)
Join us in our auction gallery for our Collectible Auction.  Included are vintage and antique:  Toys, Beer Advertising Signs, Trains, Dolls, Ephemera, Trade Cards, Banks, Tins, Coins, Currency, Spots Cards, Hot Wheels, Medical Instruments & Books, and many other collectible items. 
To view the catalog of 406 items visit:  www.liveauctioneers.com/auctioneer/6048/goldfinch-auctions/ If you are unable to attend you may bid on-line, call us to set up an absentee bid or register for phone bidding with us.  
Preview the sale on Friday & Saturday, March 9-10, from 1pm – 5pm and on Sunday from 1pm to start of sale.